Luca's passion is Music and Acting. He recently released a new song titled, A Better Place. He is currently living in Nairobi taking Voice and Piano lessons. During his free time he loves reading about animals. He also enjoys writing and he is also working on his saving endangered animals project by creating awareness.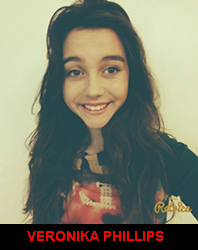 Veronika is 14 years old and in Year 10 at Brookhouse School. She gave a TEDx talk in 2014 entitled 'Recycling'. This year she shares her views beauty. She is talented in Art and has a great passion for environmental conservation. Veronika's talk is entitled 'The Barbie Doll Syndrome'.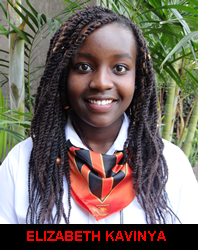 Sixteen Year old Kavinya loves singing, cooking, reading, blogging and exercising. She is a senior student studying Music at Brookhouse School. She grabs at every opportunity that comes her way to help the underprivileged in the society and hence the title of her TEDx talk, 'Absolute Poverty'.

TEDxYouth@BrookhouseSchool is an event for you, our future leaders, currently aged 11-17. Our theme of Made in Future, is aligned with that of global TEDxYouth Day. Last year TEDxYouth@Brookhouse indipendently organized TED event the same month of November. The Previous year's theme was "The Spark". In 2012, Brookhouse School hosted its first TEDx event, TEDxBrookhouseSchool theme being "Dream Big... Then Do It". Our speakers and performers are selectively and uniquely picked depending on the unique stories and songs they intend to present to the audience. We target Secondary School level students. From the past talks, our speakers have always inspired and entertained.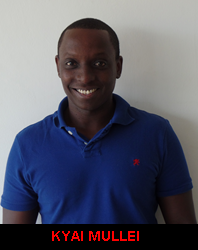 Kyai is an IT and Social Entrepreneur with over 8 years' experience in information system design focusing on the design and implementation of bespoke hybrid software solutions for small to medium sized firms worldwide. To date, in Kenya, he was a cofounder of DevInfo Kenya, Read More.....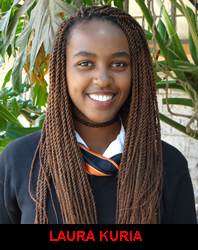 Lura is 17 years old and a senior student at Brookhouse School. She describes herself as a 'personal growth enthusiast'. She sees herself as someone who is consistently changing and growing. Laura's talk is her life journey in growing up. 'Who I am today is not the same person I was yesterday.'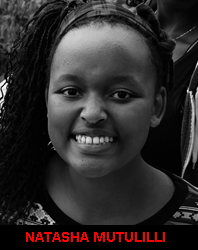 I'm Natasha and I'm 15 years old and I currently go to Brookhouse School. I only have one sibling a sister Shakinar who to me is my best friend. For me music has been part of me almost all my life I've been doing it since I was 6 years old when I started performing in front of students. Read More....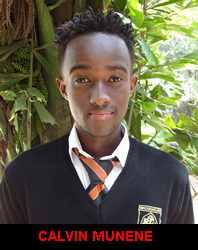 Seventeen year old Calvin Munene is that boy who sees the world in a different perspective. Being social and making friends makes him feel human. He aspires to make a big difference in the world. His TEDx talk is entitled 'Social Anxiety'. He hopes that his talk will help make a difference to at least one person.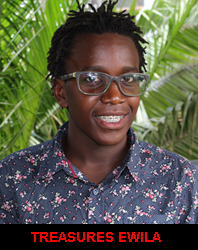 Treasures is 14 years old, optimistic, very flamboyant and have a keen eye of fashion. Reader, socially open and always willing to make a friend or two. Tolerant and friendly makes him what he is and always able to lend a helping hand. Read More....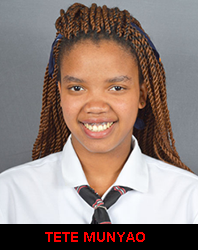 My name is Andrea Tete Munyao, I go to Rusinga School and I am 19 years old. My hobbies are listening to music, playing basketball and reading books. I was inspired by children who did not have the privilege to own a pair of shoes.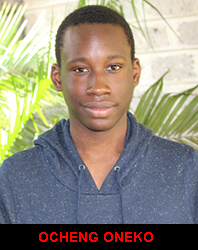 Sixteen year old Ochieng is a senior Art student at Brookhouse School. 'What is Art?' is the title of his talk. His talk takes us through his own definition of Art from his point of view. Ochieng loves reading comics, watching movies and of course art. He aspires to go to film school and become an artist.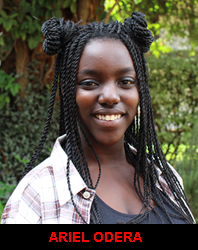 Ariel Odera is 15 years old and a Year 10 student at Brookhouse School. She loves writing, singing and reading. Her TEDx talk is entitled 'What is wrong with this world' and hopes that the audience will think deeper about the things that are not right and look for solutions to make the world a happy place.